Reading Tips
Here are some great reading games that you can use with your child:
Run To The Wall Leaning Game (for phonics, LA, math...)
-Put your phonics cards or vocabulary words eye level on the wall.
-Have your student stand in the center of the room.
-Call out a word/sound and see how quickly your child can run to that word/sound and tap it.
-Mix the cards up and try it again.
Storybook Match-Up (for comprehension and story elements)
-Read 3 stories together.
-On separate cards, have your child write/draw the following from each story:
2 characters, 2 settings, and 2 events
-Shuffle the cards. Deal 3 to each player and put the rest face down.
-On each turn, draw one card and choose one from your hand to discard. The winner is the person who can get one character, setting, and event from the same story.
Storybook Pictionary
-Take turns drawing characters or scenes from a book everyone has read and try to get the audience to guess what book it's from.
Treasure Box
-Help your child remember great words they are learning by creating a shoebox "Treasure Chest."
-As your child learns a new word, have him or her write that word on a jewel (cut from colored construction paper). The word goes on one side and a picture or the meaning goes on the other side.
-Do this for words in all subjects. Choose a different color jewel for science words, social studies words, math words, and language arts words...
-Go through your Treasure Chest occasionally for a word review and celebration!
Log into Reading Eggs!

Read Aloud!
Take time each day to share a story with your child for fun. This is a great way to spend quality time together, model good reading, and foster a love of reading. Try to add fun with different voices and expressions to make this a great experience for everyone.
StoryLineOnline (this is a great website that has stories read aloud by famous actors).
Choose Your Own Ending
After you read a story, have your child come up with a different ending for the story. You can have them write, draw, or say it aloud. This is great for creating connections in a text and building comprehension skills.
Please Remember:
Make sure your child is reading for learning and also for fun. Be sure to share books together that you can read as a family for pure entertainment and family time. This instills a love of reading and makes reading a positive, fun experience for the whole family.
Great Authors: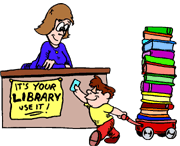 Beatrix Potter
Beverly Cleary
Dr. Seuss
E.B. White
Eric Carle
Jan Brett
Judy Blume
Kevin Henkes
Mary Pope Osborne
Patricia Polacco
P.D. Eastman
Roald Dahl
Shel Silverstein

Popular Book Series:
Amelia Bedelia
Arthur Series
Boxcar Children
Cam Jansen
Henry And Mudge
Horrible Harry
Judy Moody
Magic Tree House
Magic School Bus
Nate The Great
Ramona Series
Check out this book list from Education World®
Here is a good reading resource from Great Schools™
There are great websites on the Educational Links page.